Includes free accessories
What's in the box?
For the LUNA mini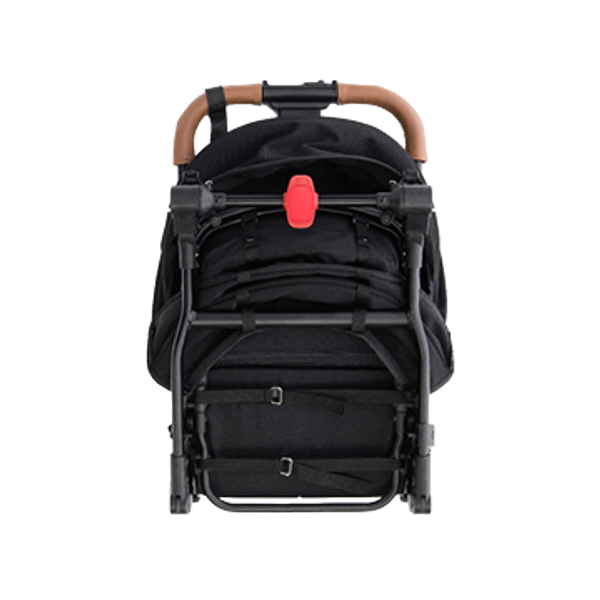 Stroller frame + seat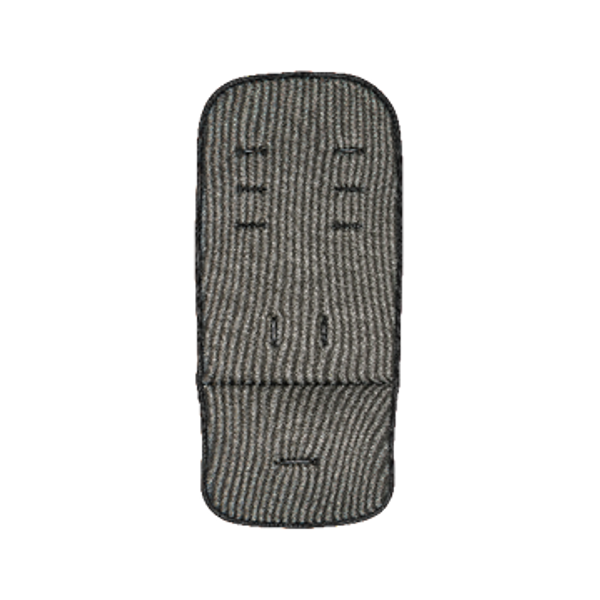 Reversible seat liner
Premium foot cover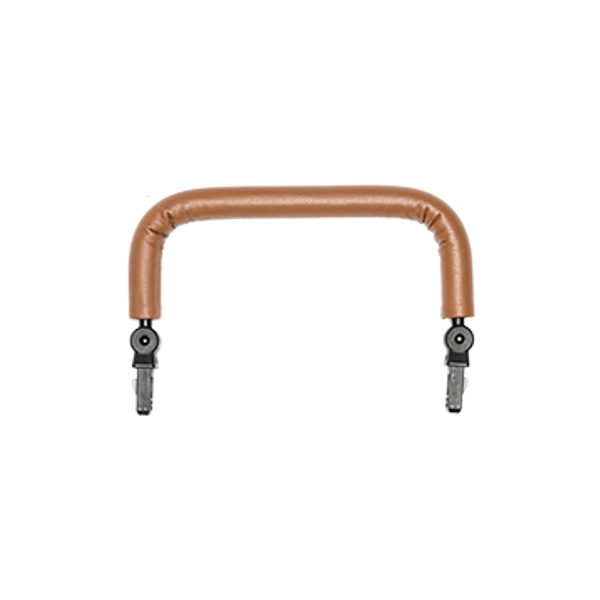 Belly bar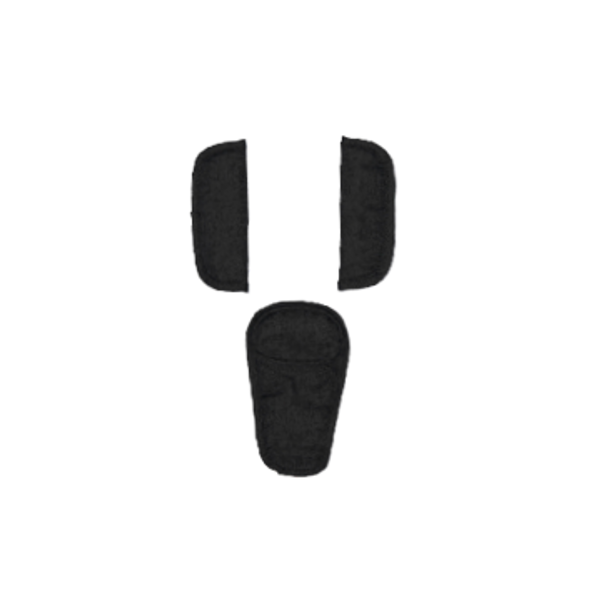 Harness cover set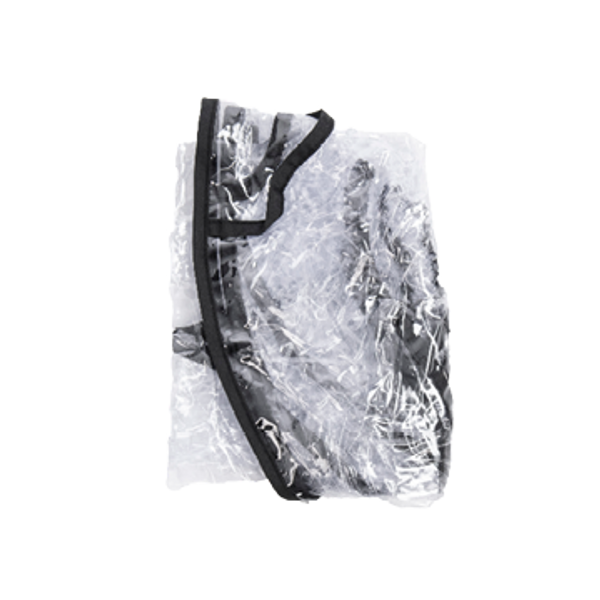 Rain cover
2 x Aeroglide™ puncture-proof rear wheels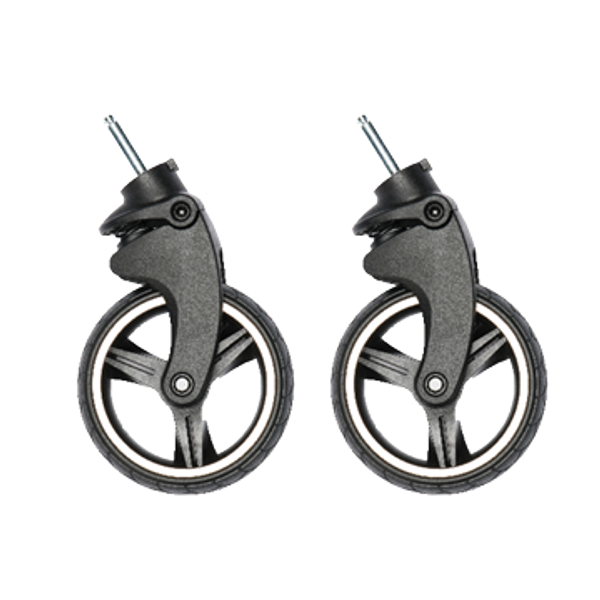 2 x Aeroglide™ lockable front swivel wheels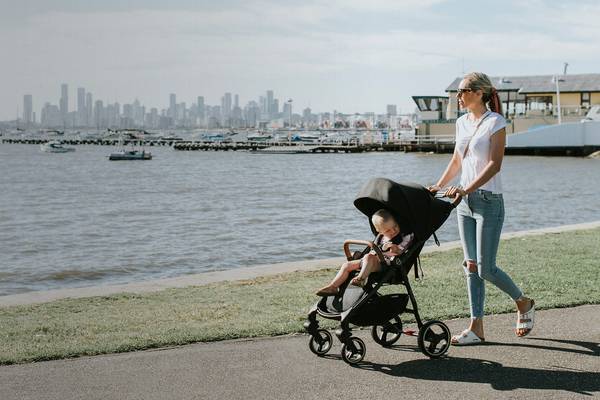 Full sized wheels offer unsurpassed manourerability
The smoothest ride in it's class
Full sized wheels set the LUNA mini apart from other compact strollers. The bigger the wheels, the better the stability. Making it effortless to push and much comfier for your little one. High-tech Aeroglide wheels provide extra cushioning without the punctures. Shock-absorbing, all-wheel suspension and 360-degree front swivel wheels allow a perfect turning circle and effortless manouvrability, no matter the terrain.
premium flatbed seat
Larger than most full sized pram seats, the extra spacious LUNA mini seat holds a massive 22kg (apx. 6yo) with plenty of headroom for the tallest of kids. Recline the seat flat, extend the footrest for leg support and your little one will have the ultimate flatbed for naps (we like to think of it as business class for bub!)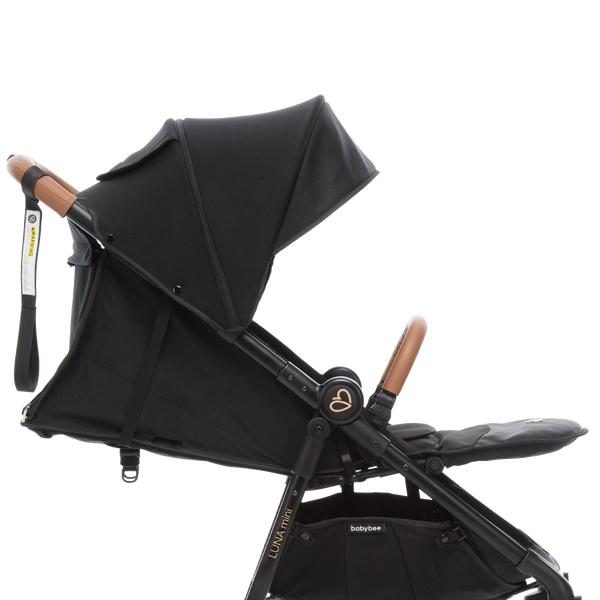 Super simple, one step fold.
The LUNA mini folds in one quick action all in one piece with belly bar attached, making it easy to pack up and go when you're on the move.
Load up!
10kg capacity basket
Carry what you need without needing to worry about weight limits. You'll comfortably fit two bags and have easy access from both the front and rear of the stroller.
Protect your precious cargo
Ready for any weather
The extra-large extandable canopy offers full protection from harmful UV rays, cold winds and rain.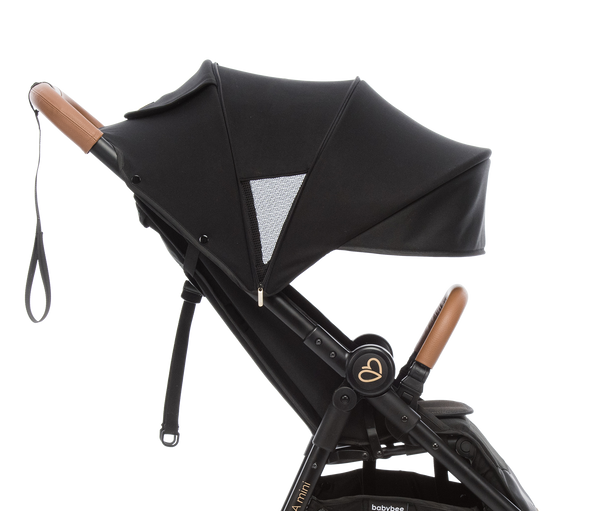 Newborn ready
Multiple newborn options
Due to the flat lay seat, your newborn can be placed directly onto the seat as long as they are fastened in the 5 point safety harness. Alternatively a newborn cocoon can be purchased separately, adding additional protection from the elements and removing the need to use the harness.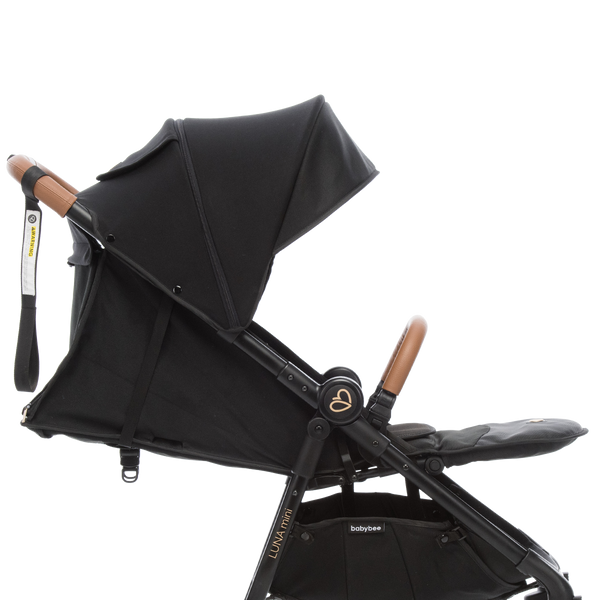 smarter design features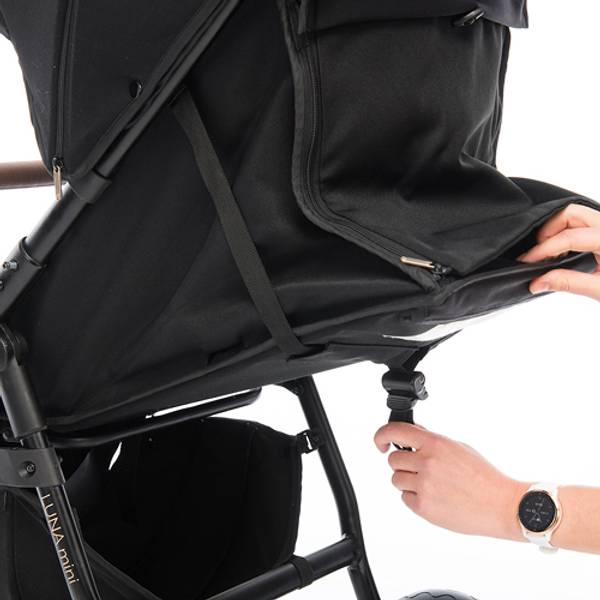 easy recline system
keep strolling through naps on the go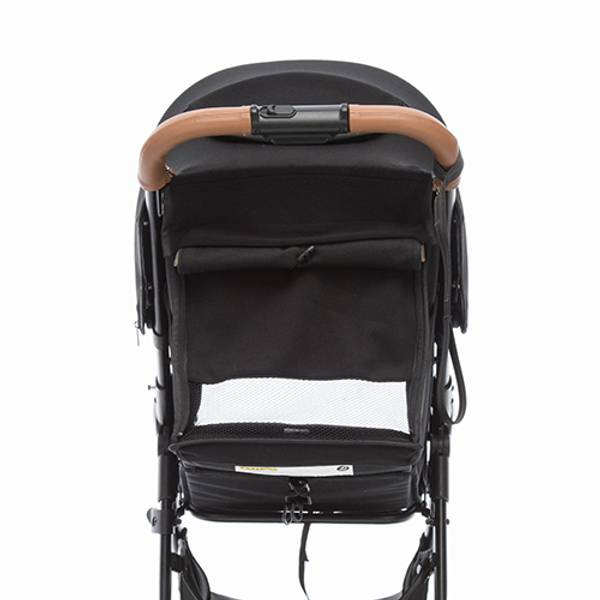 cross ventilation
to keep them comfy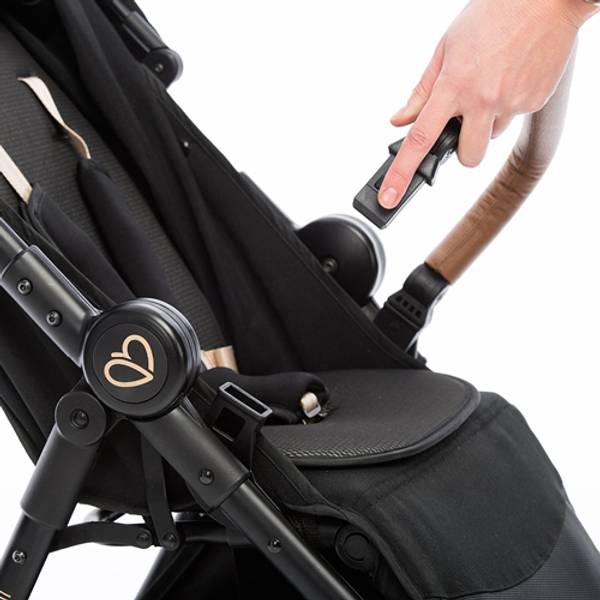 pivot belly bar
makes getting them in and out a breeze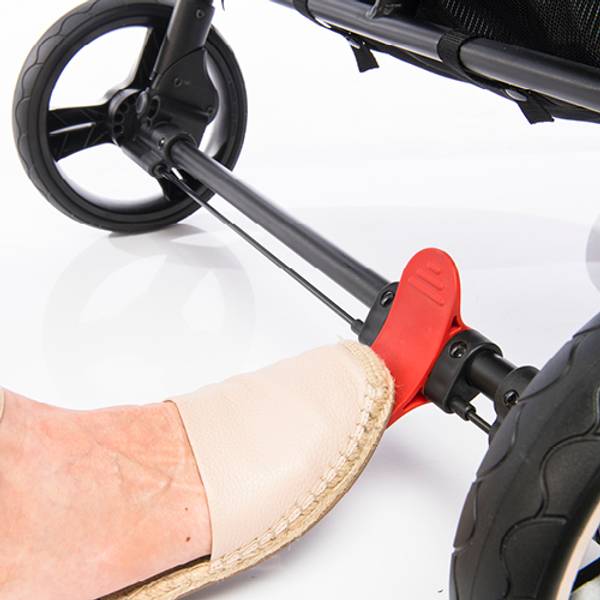 one-touch foot brake
Stay safer while on the go, even in open-toe!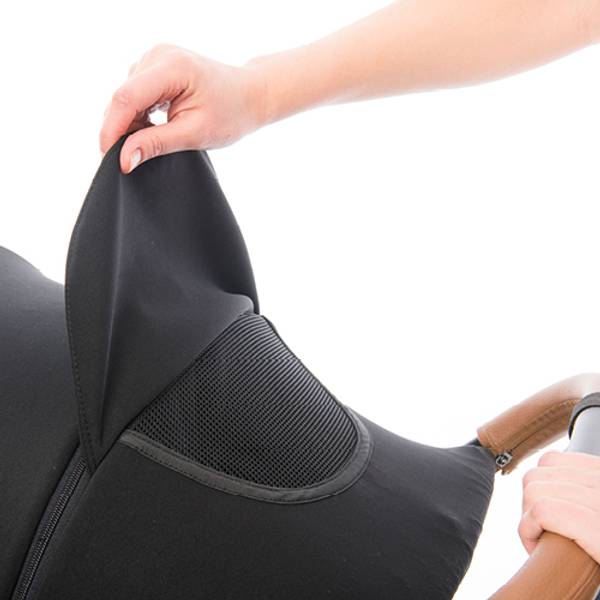 peekaboo-flap
keep an eye on them while you're on the go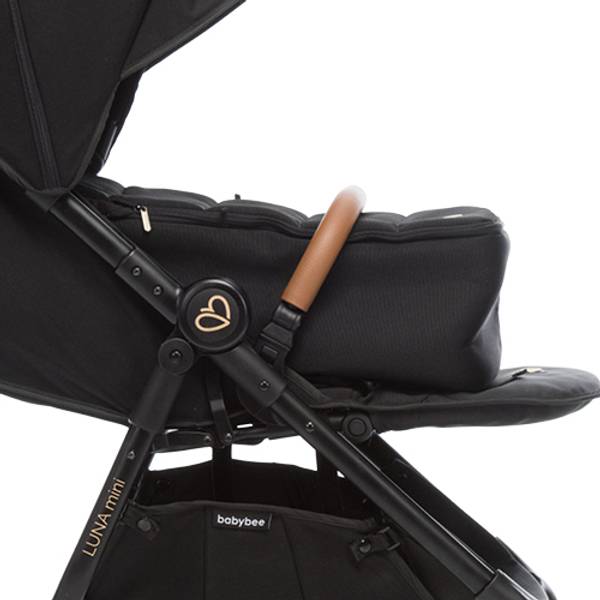 newborn ready
with or without the optional cocoon (sold separately)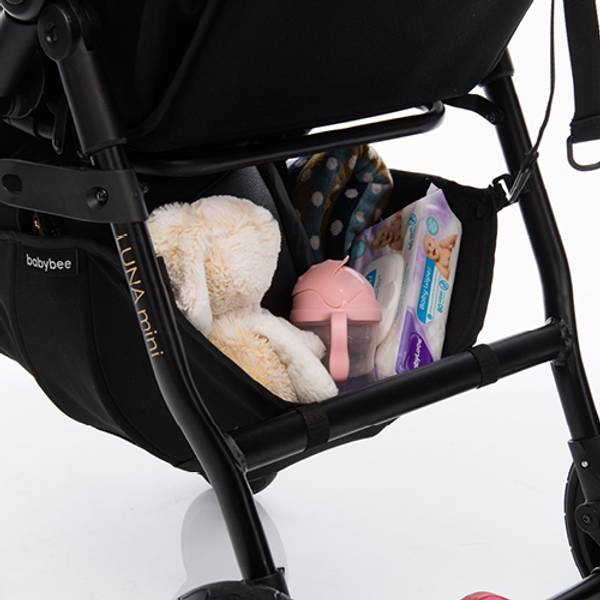 convenient basket
easily accessible from front or back
5 point safety harness
secures comfortably and releases with one touch
product details & information
Frequently asked questions
Can't find what you're looking for? Our team are ready to help!
You can not attach a capsule to the LUNA mini.
If you're definitely wanting to use a capsule on your pram you might be interested in our ROVER.
The LUNA mini was not designed to be an ultra-compact travel stroller.
If you're tossing up between an even smaller travel sized stroller or the LUNA mini, the main benefits of the LUNA mini are:
a full sized seat that can go from newborn up to 6 years, whereas a travel stroller strarts to get uncomfortable in the recline position anywhere from 18 months.
wheels the same as a full sized stroller so you have the stability and comfort to make it enjoyable to use everyday.
a larger basket that allows to to carry all of the essentials you'll need for everyday use.

The main benefit of a travel stroller is how small it folds up and how light it is. While this is handy when travelling, the smaller size and weight will dramatically compromise stability and comfort for both you and bub. Ultra-compacts are great for travel or use over short periods, but they don't feel great to use and you'll notice this using it for longer walks or on any terrain other than smooth, flat surfaces. They're not designed to be your everyday stroller and as such, the basket space is also very limited.
The LUNA mini has a compact fold that will fit in most small car boots. We recommend measuring the folded dimensions of the pram against the space in your particular car model.
Dimensions (L x W x H)
77 x 52.5 x 37 cm
The LUNA mini handlebar is not adjustable however it's height has been carefully selected (106cm) to be comfortable for both short and tall parents. You can measure this height against your bench or a chair to get an idea of how it will feel. See full LUNA mini specs here
Unfortunately, we haven't been able to find a toddler board that can attach to the LUNA mini with enough space for a toddler to stand.
Virtual Demo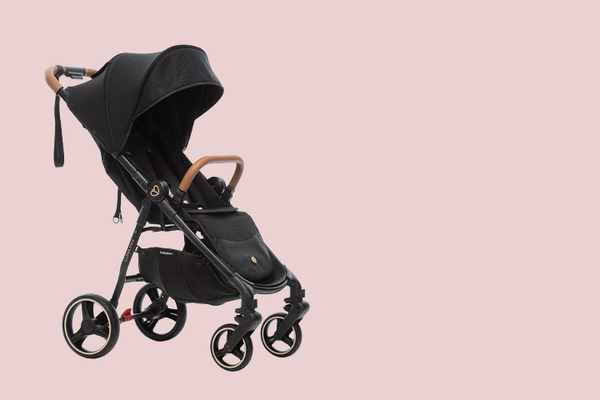 LUNA mini vs ROVER3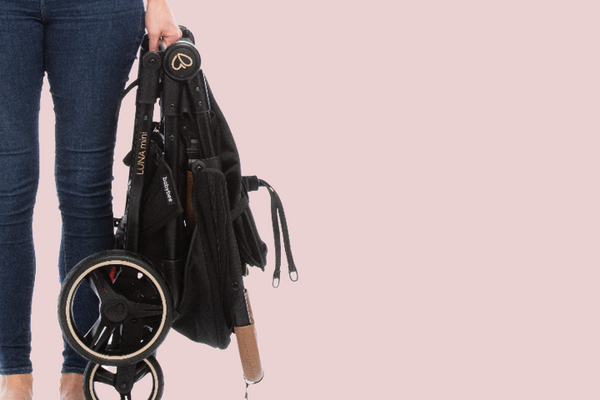 luna mini virtual demonstrations
Register for an upcoming Virtual Demo on Facebook LIVE or watch a replay now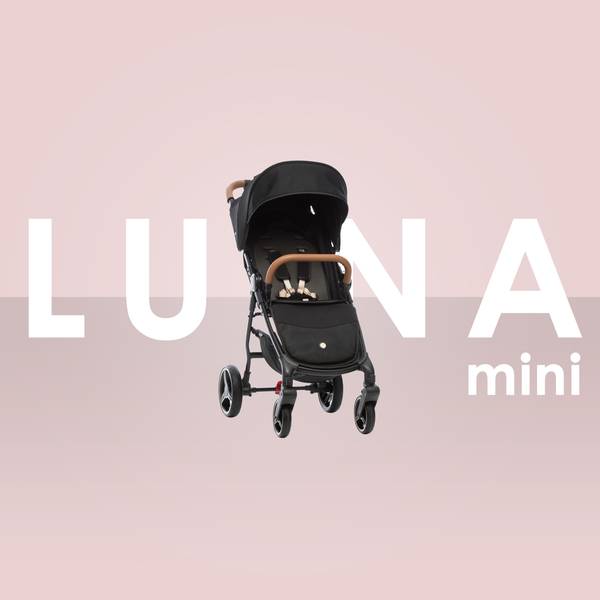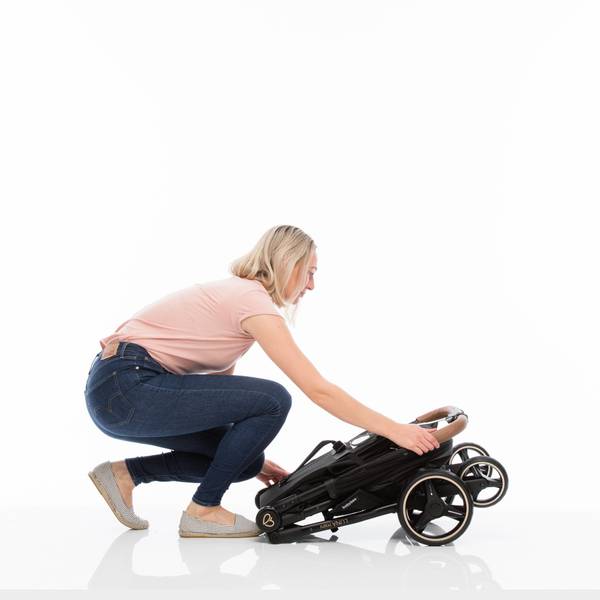 can't make the live demo? catch the replay
test drive a luna mini today
Buy with confidence with free returns Set your new LUNA mini up and test-drive it at home. If it's not the perfect pram for you, simply box it up & send it back, no questions asked.
LEARN MORE